Rory J.Q. Barnes' book Do You Need God will be published on the 31st October
Thursday 9th October 2014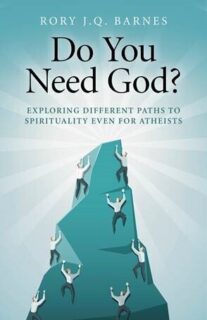 Putting the building blocks of spiritual belief into your hands. This book deals with world religious systems only as living structures of thought that people actually believe in. It is a common sense, warts and all, analysis of ideas, aimed principally at those millions who believe but do not belong, who feel there is something spiritual there but who don't like what they think they have seen of organized religion.
'Do You Need God?' explores the similarities of religious and secular moral systems and the great deal which they have in common and asks whether aggressive secularists seek to divert our attention from that.
With no bias, no axe to grind, no mercy, the book tells you what you need to know about world religions and atheism, including what their followers might prefer not to talk about. The author burrows underneath conventional approaches to religion, to find the real thing, to get to see how believers see their spirituality.