October Synod bishops fail in bridge building to young
Saturday 27th October 2018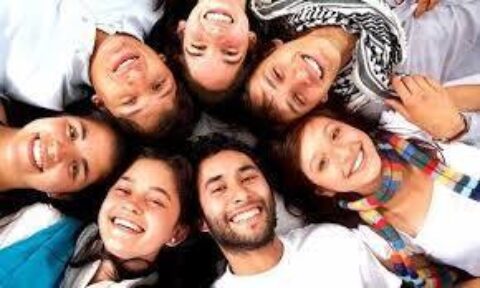 Ken Briggs writing in the National Catholic Reporter believes that the recently ended Synod of Bishops skirted the real issues

Ken Briggs former reporter on religious issues for Newsday and The New York Times, and an instructor at Lafayette College in Easton, Pennsylvania, reports on October Synod.

Ken Briggs writing in the National Catholic Reporter believes that the recently ended Synod of Bishops considering the gap between the Church and today's western young people ended without building bridges. The bishops, he reports, mostly rehearsed remedies such as better Catholic education and acceptance of sexual minorities. Unfortunately the bishops skirted the far deeper cultural and religious causes of the larger problem of irrelevance, lethargy and indifference.

Today there is a wedge between the generations. Now the gap is between one way of seeing the world and another. This is a radical break. Somewhere in that process, says the esteemed philosopher Charles Taylor in his monumental book A Secular Age, the capacity of the modern, computerized, increasingly empirical mind to accept supernaturalism has diminished. The cornerstone to faith organisations are a cluster of supernatural beliefs. Therein lies the credibility crisis. If the supernatural claims, supremely including Jesus' divine nature, make no sense, how do you propagate the traditional creeds? In Ken's view young people and bishops roughly fall on opposite sides of that divide. The core issue is, to put it too crudely, how do you sell the Christian message to this age which doesn't feel hostile to it but for whom it simply makes no sense in their worlds of intense personal interaction with websites, texts and video games?

Cardinal Kurt Koch of Switzerland told the gathering that nothing works better to spread faith than those who actually live it. Being better examples for young people could alleviate "the critical situation of the transmission of the faith today," Cardinal Koch said. Leading by example implies the existence of examples. But do they exist? An evangelical pastor told Ken Briggs that he thinks they are in very short supply because church people don't generally grow into Christian adulthood. With few exceptions, they stop developing their "faith minds" when their religious educations ends around age 12 and feel no need to continue. All the while, he said, they do feel it necessary to grow professionally and socially. Many Christians are ill equipped to reach thre young as to do so would appear to require sharing their world and being ready to lay aside the formulas of the past.