Beyond Belief - Theology in a Brighton pub
Thursday 3rd September 2015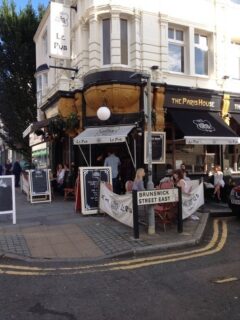 A new progressive group, affiliated to PCN Britain, is being launched in Brighton
The new group is to be called "Beyond Belief". It will meet for the first time on Monday, September 21st at 7 pm for a 7.30 pm start at The Paris House (Le Pub), 21 Western Road, Brighton BN3 1AF.
The evening will be introduced by the lead chaplain of the University of Sussex, Chris McDermott who will be taking as his topic "The God we don't believe in", to be followed by questions and discussion. Food & drink is available on a buy-your-own basis.
This new group will particularly appeal to readers of the books of Bishop Spong and those who find difficulty with the traditional beliefs of the Church.
For more information about the evening please contact Sue Harrington: sue@paulharrington.co.uk, 01273 307109, mob 07943 401608.