John Shelby Spong - The Fourth Gospel: Tales of a Jewish Mystic
Thursday 24 October 2013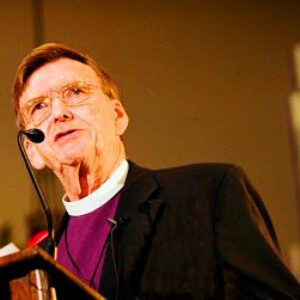 This is the second of two linked lectures by Jack Spong, organised by Thinking Allowed.
Start Date:

Thursday 24th October 2013

Start Time:

9:00PM

Location:

Cairns Church, 11 Buchanan Street, Milngavie G62 89AW

Contact:

Thinking Allowed

Email:

office@cairnschurch.org.uk

Speakers:

John Shelby Spong

Cost:

£12 (no concessions)

Website:
Tonight's lecture is called "Beyond Incarnation to Mystical Oneness: John's Story of Jesus".
The first lecture takes place at Orchardhill church, Giffnock on Wednesday 23rd October. Please see separate billing for information.
The £12 tickets for tonight's lecture include refreshments. A large attendance at both lectures is expected. Each winter Cairns and Orchardhill Churches host the THINKING ALLOWED series of lectures, focusing on the community at large. Senior practitioners from a variety of academic, social and spiritual backgrounds are invited to address and debate important issues, free from the constraints of normal worship.