Where do you score on the Gretta Vosper heresy scale?
Saturday 1st October 2016
The credal trial of the Gretta Vosper, the rebel Canadian cleric, has highlighted a difference in tone between progressive Chistianity and traditional Christendom.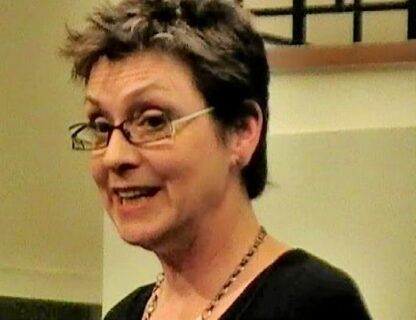 Canadian minister, Revd Gretta Vosper, looks increasingly likely to be defrocked on theological grounds. The Toronto regional conference of the United Church of Canada has decided that she is not suitable to continue as a minister of the church at West Hill in Toronto city. Her case will now go before a formal panel of the church's national General Council.

The findings which led to this outcome were outlined in a report from the 'Interview Committee' which was delegated to question Gretta Vosper about her beliefs. Having read their recommendations, I was struck by the possibility that the eight reasons given for defrocking Gretta Vosper might be thought of by many as a reasonable starting point for evolving a new Christianity for the 21st Century. OK so perhaps not all of them, but at least five of them, in my opinion.

Here is their list of the 8 shortcomings of faith and practice of which Gretta was accused.

"Ms. Vosper told the Committee that she

1. does not believe in a Trinitarian God. Instead, by 'god/God' she means what is created between people in relationships, but does not exist separate from us, and the construct is not divine.

2. does not use the word 'God' because its use is a barrier to some people.

3. does not believe that Jesus was divine. He is not the Son of God. Jesus is not her Saviour.

4. no longer calls herself a Christian.

5. does not believe that there is a Holy Spirit.

6. does not believe that there is a God who calls anyone to ministry.

7. does not administer sacraments.

8. does not consider scripture to be the primary source, but merely one source of information amongst many."

When Gretta Vosper addressed a joint conference of PCN Britain and Sea of Faith in 2014, the spiritual warmth of the event was widely appreciated. And PCN Britain has for some time supported Gretta and her church at West Hill in Toronto as they seek to keep her as their minister. A year ago we made the following statement,

"PCN is sensitive to the fact that not all trustees or members agree with her theology, (or atheology). Yet we believe the vast majority of our members recognise the worth of her ministry and believe that a trial based on loyalty to credal statements is a backward step for faith." (Read the full letter).

What do you think of this list of Gretta's offences, both its nature and its content? On how many of these counts would you be found guilty? (Give yourself a score out of 8). Where would you part company with Gretta Vosper, if indeed you would? Be assured, nothing in this list should disqualify you from joining PCN Britain.

You are welcome to comment below or you may prefer to make your comment in our Discussion Forum, where it will be easier to have a conversation since you will then receive alerts of future contributions.