Cathedral Gin – not such a tonic?
Tuesday 20th November 2018
Blackburn Cathedral launches own brand gin as 51,507 die from alcohol-specific deaths.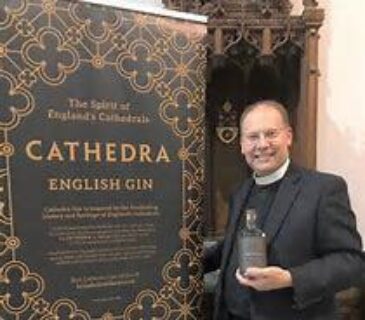 The Church Times reported that the Dean of Blackburn Cathedral, Very Revd Peter Howell, has persuaded the cathedral authorities to spend £18,000 on marketing a gin, called 'Cathedra', which will cost around £45 per bottle. The cathedral see this as a fund raising venture and an opportunity, says the Dean, 'to engage with all aspects of society'…..Indeed click on the cathedral website and the first item which faces you is a bottle of gin!
Is this really what cathedrals should be doing? In 2016 there were 51,507 alcohol-specific deaths in the UK and over 300,000 alcohol -caused hospital admissions. No doubt the cathedral parishioners who can afford to spend £45 on this gin will not be visiting our town and city centres on Saturday night, blighted by the drunken revelry which necessitates the need for stretched police and ambulance services to be on hand. What next does the Dean of Blackburn intend to do? Special cathedral brand cigarettes? Maybe fruit machines in the transept?
If the cathedral truly wants to 'engage with different groups of people' why not try talking to them about a different kind of Spirit? Maybe the way to engage with people under the age of 40 who might well be drinking gin on a night out, is not to offer them a different brand of gin but a fresh look at what Christian faith might look like today?
What do PCN readers think about this?
Adrian Alker